TALLAHASSEE'S #1 TREE SERVICE
Pro Tree Service Prides Itself on Providing Tallahassee and Its Surrounding Areas With the Highest Quality Tree Care.
You Are Our Top Priority – Check Out Our 5 Star Reviews
We'd love to see how we can help you with your tree service needs!
Our Services
Our Premium Services Provide Tallahassee and the Surrounding Areas
with the Best Tree Care and Removal Available.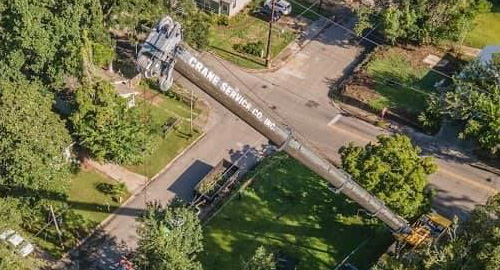 Tree Trimming & Pruning
Tree trimming and pruning play a crucial role in growing a tree with a stable structure and desirable form.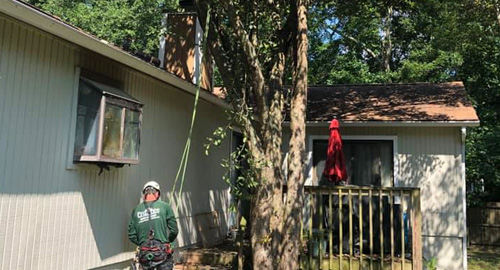 Tree Removal
Our tree removal experts use the latest tools and equipment in the industry to cut down trees safely and efficiently.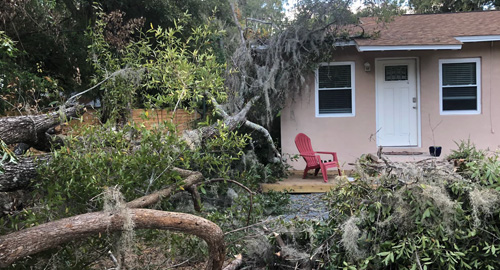 Emergency Tree Service
Our emergency response team is always on-call and will arrive at the scene in a matter of minutes to inspect your trees.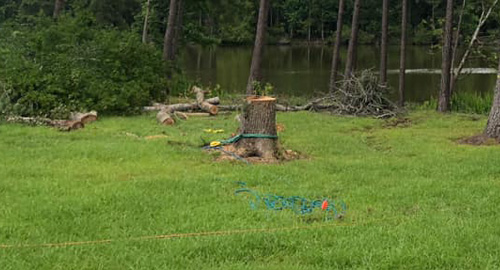 Stump Grinding
Stump grinding is essential in creating a safe and pest-free yard. When left unattended, stumps and other tree remains may pose safety risks.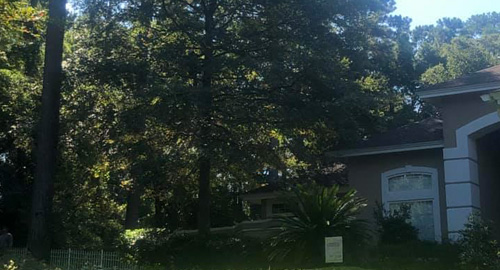 Tree Health Care
Proper Tree Health Care helps in increasing property value, beautify surroundings, purify air, and save energy.
We Strive to Set the Standard in Tallahassee for Reliable
and Professional Tree Services.
Call Us Today for More Info
About Us
We Offer Our Clients a Wide Range of Services from Tree Removal, Stump Grinding, Tree Pruning/Trimming, Tree Treatments/Injections and even Lightning Protection.
Pro Tree Service was established when Kyle Whritenour, Founder and CEO, saw a gap in the market for a tree service who could get an estimate and service done, without having to make customers wait weeks to do so.
Pro Tree Service is the perfect company for all of your tree care needs. We have a team of certified tree experts with more than 20 years of experience in the industry. We also have a fleet of state-of-the-art equipment to provide you with fast, safe, and cost-efficient tree services. You can count on us to take all the stress out of tree trimming and pruning, tree removal, tree-related emergencies, and more.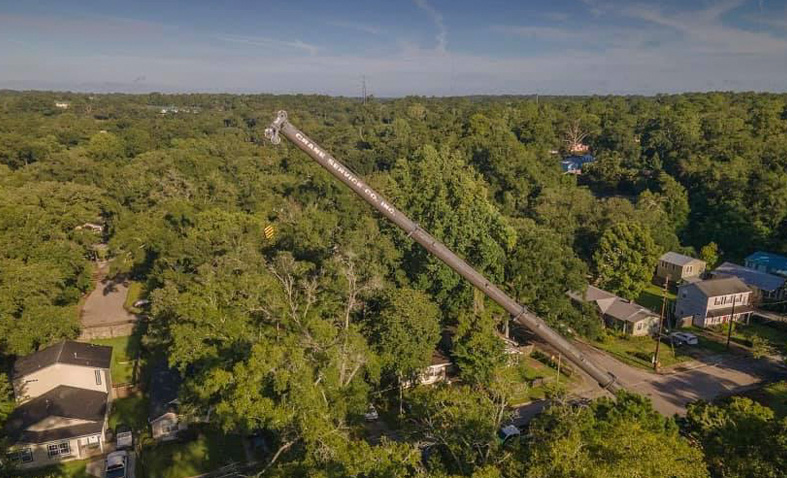 Testimonials
Our Customers Speak of Their Experience
Our top priority is to provide you with the best experience, and our ratings reflect that!
Superb Job!
"From start to finish, Kyle and his crew did a superb job. When I contacted Pro Tree Service for an estimate, Kyle came out the next day. Within an hour of his departure, I received the estimate which was very reasonable. The work was completed a week later. His crew was professional, efficient, and friendly. They did exactly what I asked (removed a large tree and several small trees and pruned back a number of overhanging branches) and without damaging the lawn or any of the many obstacles (bird feeders, planted areas, fences...) in my small back yard. I could not be more pleased. If I have need of the services of a tree company again, I will not hesitate to call them. I recommend them wholeheartedly."



Maureen O.
Highly Recommend!
"We had bought a house that had a 90 foot dying oak tree and another smaller, but still dangerous oak, looming over our house. With limited access from the road, the crane had to reach over the house. Kyle, his guys, and the crane operator did a great job of safely removing these deadly trees. It turned out that both of the trees were hollow! The big tree was hollow enough for a grown person to climb inside it. Pro Tree gave us a very fair price and even yanked out a pesky Camphor Tree encroaching on our art studio for no extra charge. I highly recommend Pro Tree, if you have a difficult job, they can handle it!."



Steve. W.
Very Respectful!
"Kyle and his Crew did a great job of protecting the surrounding area while working and cleaned up the area when they were done. Very respectful and informative. Would definitely use Pro Tree again."



Ron M.
Very Impressed!
"Pro Tree Service was an absolute delight to work with. Kyle is very knowledgeable, professional, and personable. He made what could have been a very stressful situation for a person in my position very smooth. Like other reviews they went the extra mile to get the job done. They took down three trees and ground three stumps at an reasonable price. The crew was patient with my concerns and amendable to my requests. They even took care of one project I couldn't complete due to a car accident I was in a few months ago. I am so very pleased and impressed with their service. I recommend Pro Tree Service to anyone looking for this type of service.."



Carla P.
Great Prices!
"Absolutely fantastic experience. These guys know their stuff, do great work, have great prices, and go the extra mile to get the job done right. We had 10 trees of all sizes removed from our back yard including navigating them around a screen enclosed pool with the crane. I can't say enough good things about this company and my communication with Kyle. So if you're looking to have trees removed I highly recommend them!."



Shaun. Y.
High Quality Service!
"Incredibly professional and smooth experience working with Kyle and Pro Tree. From the time I first reached out to total completion of the job, including clean up, was about 2 weeks. Not only were they efficient and the service high quality, I can honestly say they went above and beyond to make sure I was happy. I'm not usually a review kind of guy but I can't recommend these guys enough."



David Y.
Why Choose Us
Our Top Priorities are Safety,
Efficiency, and Dependability!
We also want our customers to feel completely at ease in the decision to hire Pro Tree Service

Experienced & Professional

Helpful & Friendly Support


Hassle-Free Insurance Claims


Licensed, Bonded & Insured


100% Satisfaction Guaranteed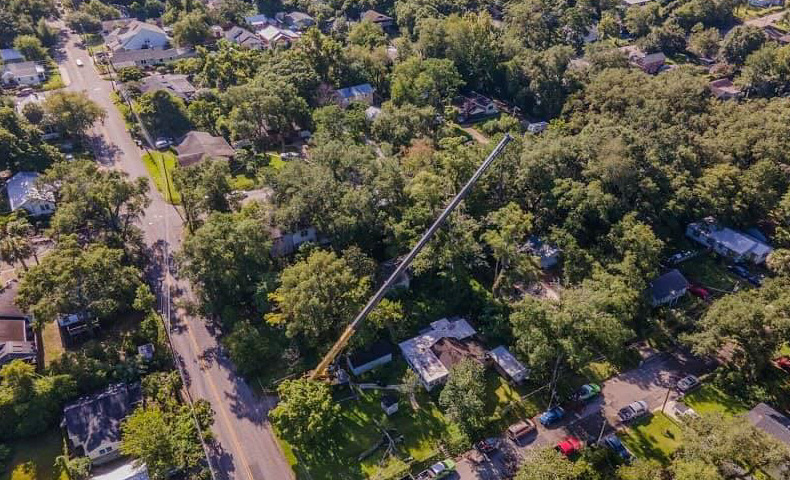 Service Areas
We Have Over 20 Years of Experience Working in the Green Industry and
Strive to Build a Company That is Dependable for Customers.
Pro Tree Service has been providing top class services to the following areas.

Our Location
Pro Tree Service
Tallahassee's #1 Tree Service
3787 Peddie Drive
Tallahassee, FL 32303
United States
From Giving an Estimate, to Hauling Away the Debris,
Pro Tree Service Strives to Be Headache and
Stress Free for Our Customers.
Call Us Today for More Info

Pro Tree Service prides itself on providing Tallahassee and its surrounding areas with the highest quality tree care. Continuing to educate ourselves in all areas of Arboriculture & safety practices sets us apart. We strive to set the standard in Tallahassee for reliable, and professional tree services.
3787 Peddie Drive
Tallahassee, FL 32303
United States
(850) 815-0637